---

Curl. Wave. Smooth. Dry.

With no extreme heat.
The Ultimate BY Hair Style™ styler has barrels to curl or wave, and brushes to smooth and volumize. Choose from our pre-assembled sets, with attachments for your hair and style.
Dries and styles simultaneously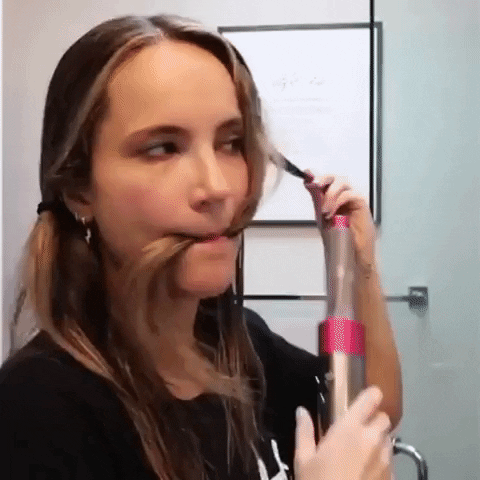 By combining moisture in your hair with powerful airflow and controlled heat, the Ultimate BY Hair Style™ styler can style and dry at the same time. With no extreme heat. 
 ✅ 5 in one hair dryer styling tool: The female hot air brush hair dryer has six interchangeable brush attachments, which can make straightening, curling, plumping and scalp massage a breeze. Combining blow-drying and styling brushes can suit different hair lengths and create different styles.
✅ Ion technology: The hair dryer of the hair dryer is equipped with negative ions to saturate the airflow. The brush helps to condition, smooth and brighten the hair, while reducing frizz and saving time
✅ 360 degree rotation: With this hot-air hair comb, you can style your hair while drying it. Whether it is straightening or curling, you can quickly organize it. 360-degree rotating power cord is easy to operate.
✅ Easy to carry: perfect gift and portable-perfect birthday gift for mother's girlfriend and wife on Valentine's Day and Mother's Day. Very suitable for family use, travel, vacation and office, backpacks, suitcases, wallets and gym bags.
✅ Safety: Quality and safety are our promise. The bottom of this hair dryer is equipped with a REAR FILTER with a double safety filter, so your hair will not be easily sucked into the hair dryer, and it is easy to clean at any time.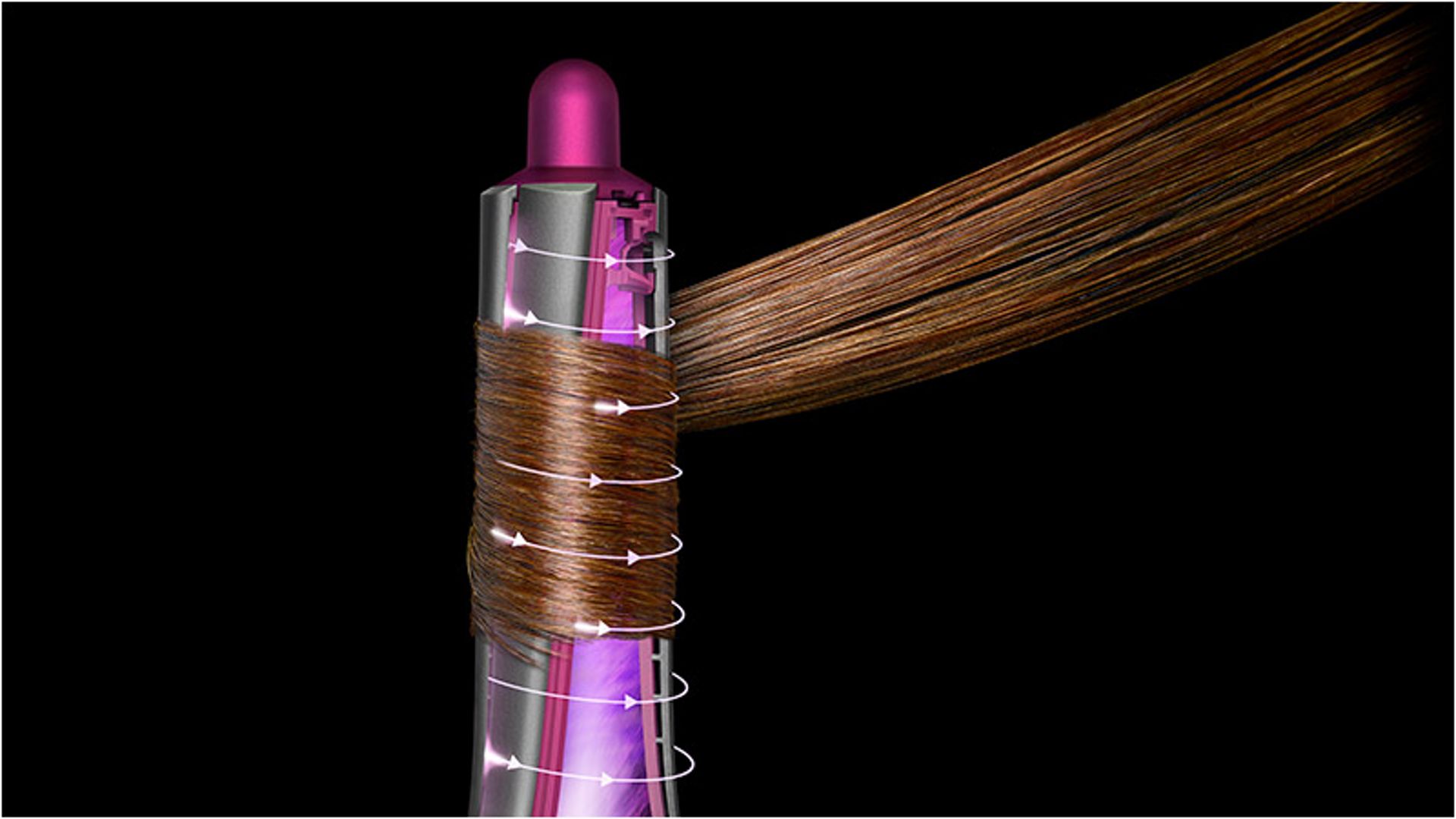 To Curl: The barrels harness an aerodynamic phenomenon called the Coanda effect, to attract hair and wrap hair. Styling with air, not extreme heat.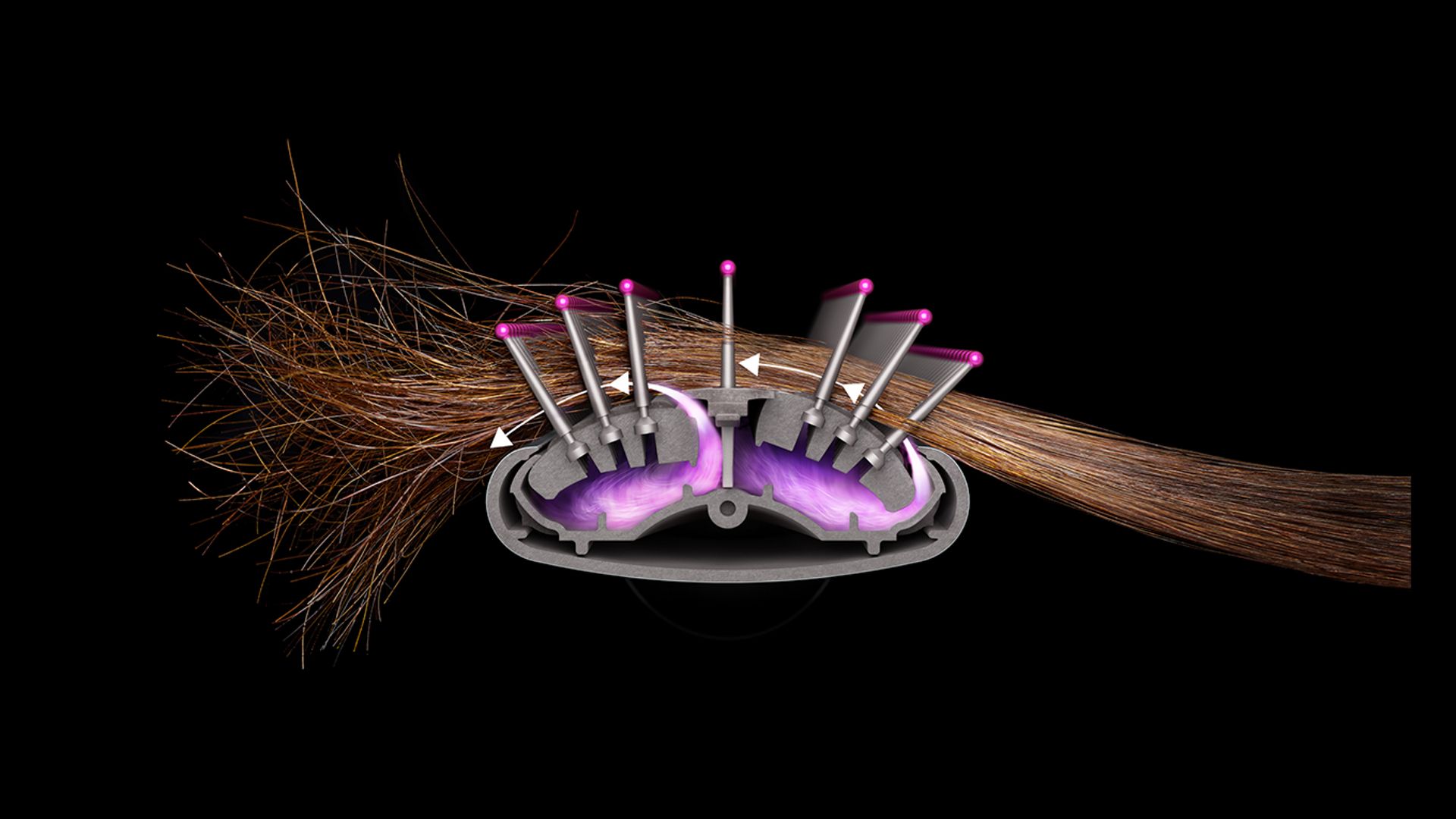 To smooth:
The brushes use the Coanda effect to attract hair to the surface of the brush, propelling air along the hair strands for a smooth, straighter style.
Intelligent heat control: 
Measures airflow temperature over 40 times a second, intelligently controlling the heating element to keep the temperature under 150°C. Preventing extreme heat damage.
FAQ
Q- Why do you get two curling barrels in each size?
A-  Each pair of barrels has one clockwise and one anti-clockwise barrel, to create symmetrical curls and waves.
Q- Does my hair have to be wet to start styling
A- Yes. For best results, start with freshly washed hair. All our brushes can be used on wet hair, but the barrels work best on damp hair. Use the Pre-styling dryer to dry hair to damp before styling with the barrels.
Q- Can I use my BY Hair Styler on dry hair?
A- We don't recommend using the styler on dry hair because the style will not last. You can use a water spray to dampen hair if you don't feel like washing it.
Q- Can I use my styler when traveling to countries with different electrical voltages?
A- Your styler has been precisely engineered for styling at the voltage of the country in which it was purchased. This allows it to run at optimum performance. As voltage varies from country to country.
WE SHIP WORLDWIDE
SATISFACTION GUARANTEED - EASY REFUNDS

If for WHATEVER reason, you decide you are not satisfied, you can easily and quickly contact our helpful customer support to get an easy refund. We just ask that you at least give the product a 2 week try on us. Don't love it? We'll take it back and give you a full refund, no questions asked!
Orders are currently arriving within 7-12 business days due to high demand.